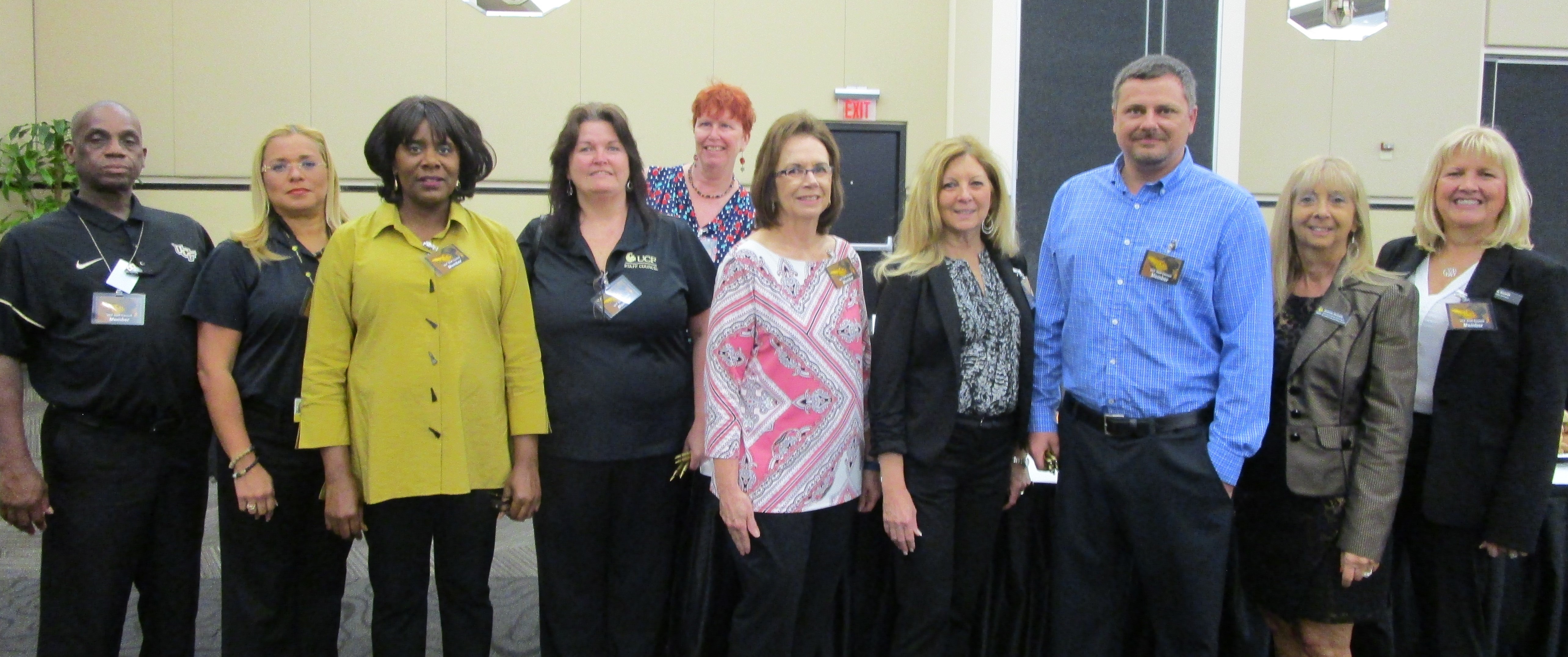 Council members serve as representatives for staff and A&P members, providing input on university-level decisions that impact staff and ensuring the needs of staff members are met. You can contact individual members below about university issues or email staffcouncil@ucf.edu for assistance.
Officers (07/01/2021 to 06/30/2022)
President: Cissy Glowth, Business Services, 407-823-5072
Vice President: Kristell Padel, College of Nursing, 407-823-3068
Secretary: Emilia Paris

, SDES – TRiO Programs, 407-823-0633

Treasurer: Jamie LaMoreaux, Library Acquisitions, 407-882-0191
Parliamentarian: Iolanda Guseman, CECS – Budget and Finance, Dean's Office, 407-823-3164
Historian: Page Curry

, Library Digital Initiatives, 407-823-5026
UNIVERSITY OF CENTRAL FLORIDA
DIVISION OF ADMINISTRATION AND FINANCE

Staff Council is advised by UCF Human Resources in the Division of Administration and Finance.
This site is hosted by the office of the Vice President for Administration and Finance.
4365 Andromeda Loop N. Orlando, Florida 32816 | 407.823.2351
Web: admfin.ucf.edu | email: admfin@ucf.edu
© University of Central Florida